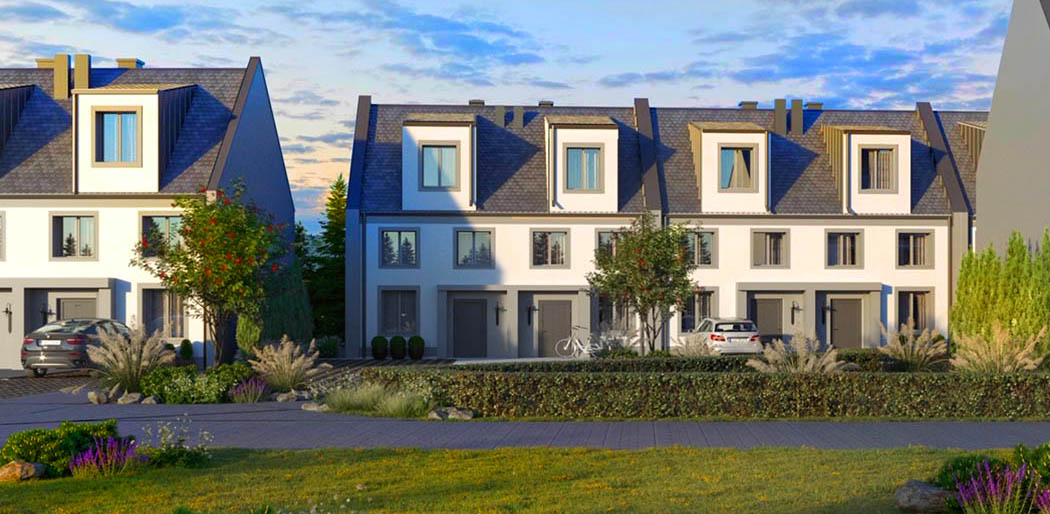 Functional apartments built in terraced houses with areas ranging from 64 m2 to 72 m2. A garden for each apartment is exclusive.
In addition, from 25.4 to 30.5 m2 of attic to adapt!
Quiet and peaceful neighborhood with green areas. Full service infrastructure in close proximity.
The start of construction is planned for the third quarter of 2021 and completion for the fourth quarter of 2023.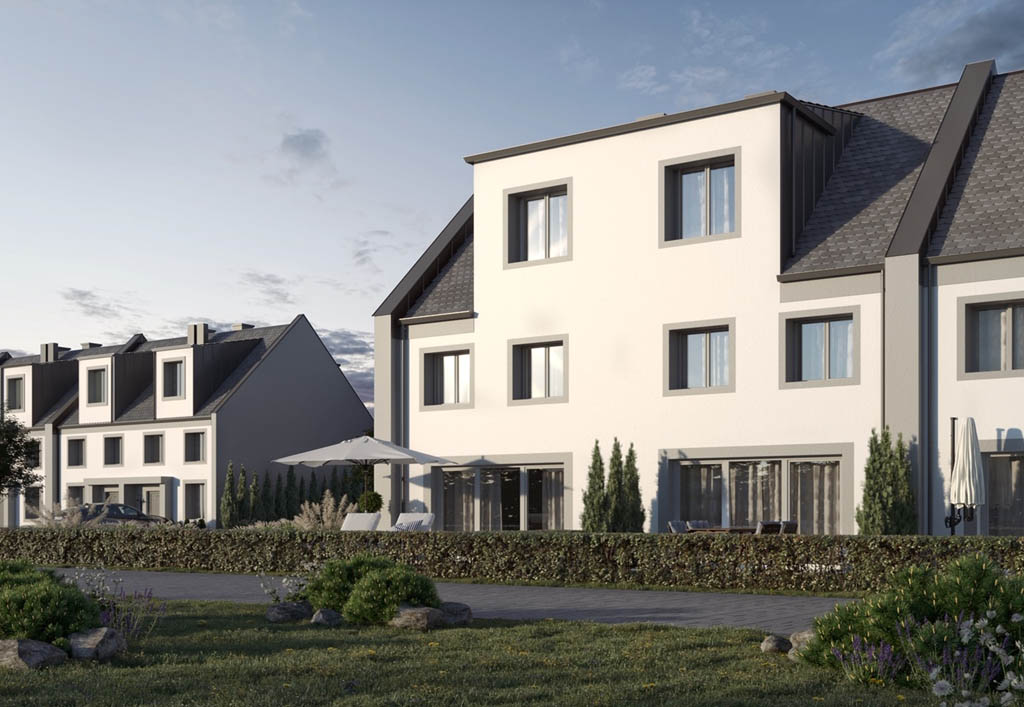 The investment will be located in Rokitnica at ul. Słowackiego, right next to Pruszcz Gdański.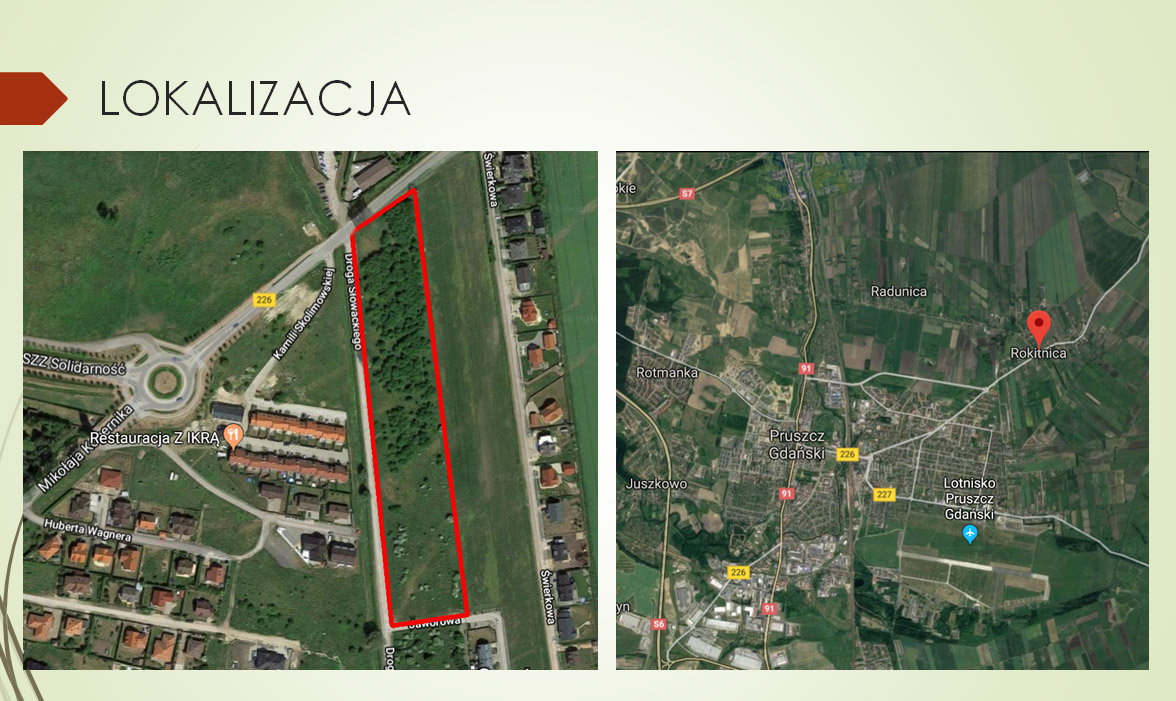 Sales for this investment are carried out by the office SIÓDME NIEBO ( tel: 801 007 008, info@siodme-niebo.pl )